On November 17, 2017, twenty-two Canadians were recognized for their contributions to the drag racing world at the 3rd annual gala of the Canadian Drag Racing Hall of Fame. On the list of nominees was a mix of individuals ranging from drag racing champions, drivers, engine and chassis builders, crew chiefs, mechanics, track owners, graphic designers, and announcers. These are the people who have made the most contributions to the sport in Canada and the United States. Surprisingly, two of the people who made it to the list were posthumous.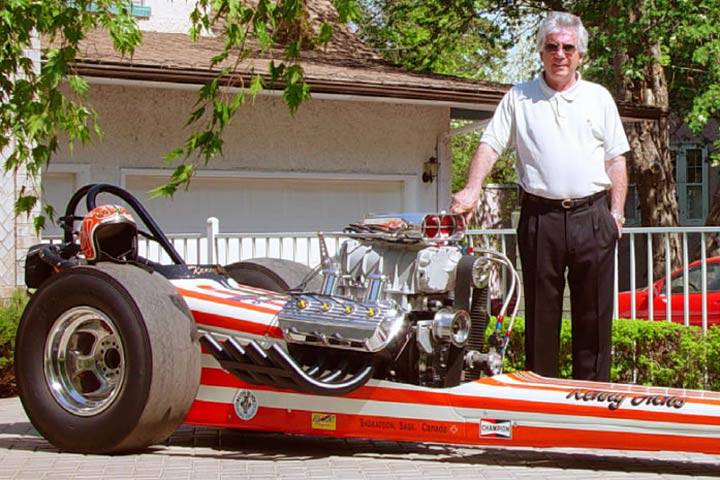 Not just anyone is nominated for induction. The candidates are required to have actively been engaged at the top level of their individual categories for at least 25 years. That's in addition to making a tremendous contribution to the sport. In some categories, candidates are required to have established a national record as an individual or as part of a team, which includes a win at a national event. Inductees from areas of the sport such as track operations and photography may also be included. All candidates must be residents or working as expatriates in Canada.
The following is the full list of the 2017 Canadian Drag Racing Hall of Fame inductees:
Bob Aubertin, Montreal, QC. A 40-year track announcer and Director of the Canadian Drag Racing Hall of Fame.
Robert Bannon, Pincourt, QC. The first person from Quebec to win a national event in the US. He is the 1972 NHRA World Series Champion.
Gary Beck, Edmonton, AB. A two-time World Champion drag racing driver in the NHRA championship in 1974 and 1983.
Al Billes, Barrie ON. An engineer and builder who founded Al Billes Racing.
Eddy Bryck, Whitby, ON. Made an NHRA record for the perfect runs ever. He owns The Chassis Shop.
Guy Drouin, Quebec City, QC (Posthumous). Part of a group of people that founded the Quebec quarter-mile dragway in Pont-Rouge.
Rob Flynn, Edmonton, AB. A respected crew chief who has worked with several Funny Car and Top-Fuel drivers.
Brad Francis, Toronto, ON. An NHRA record holder and race car engineer.
Gordon Jenner, Calgary, AB. A prolific crew chief and member of the Hodgson-Bonin-Jenner team.
Alan Kenny, Kingston, ON. A World Champion Racer and winner of seven NHRA national events. He finished in the national points to 10 in three different classes three times.
Don MacCallum, Vankleek Hill, ON. A Hemi Super Stock eliminator and shootout racing champion. He is also the owner of Don MacCallum machine.
Gerard Milette, Saint-Etienne-des-Gres, QC. A car builder and racer. He was NHRA Nationals Top Sportsman champion in 2016.
Greg Nickerson, Lower Sackville, NS. The first maritimer to record a Grand National Even win.
Greg Ozubko, Edmonton, AB. A motorsport graphic artist and founder of GOS Motorsport Graphics.
Bob Papiernik, Edmonton, AB. A legendary crew chief, Funny Car driver, and car builder.
Ray Peets, Edmonton, AB. An Engine builder, racer, and car owner.
John Phillips, Toronto, ON. The driving force behind Canadian Ford's involvement in the sport of professional drag racing.
This is only part of the list of fame. There are five more people on the 2017 list
Please follow and like us: